Tibbetts Creek is a small waterway, located just to the west of the Issaquah Creek, with a length of around 4.3 miles. Its headwaters are on Squak Mountain, and it flows north, cutting through Issaquah and into Lake Sammamish. Tibbetts Creek has suffered through its recent history, damaged by manmade rubble for many years. In 2002, more than 10,000 cubic yards of mine tailings were excavated. The debris had been dumped into a gully beside Tibbetts Creek, and prior to its removal, heavy rains would wash large quantities of the tailings into the water. This was a major road block, as it reduced salmon and trout migration and caused downstream flooding. However, 1,800 feet of stream channel has been restored by Rowley Enterprises, complete with standing snags and strategically placed logs, now holding the honor of currently being some of the best salmon habitat on Tibbetts Creek.
Trout Unlimited is currently focused on two projects related to Tibbetts Creek; the Tibbetts Sediment Pond and Riparian Restoration.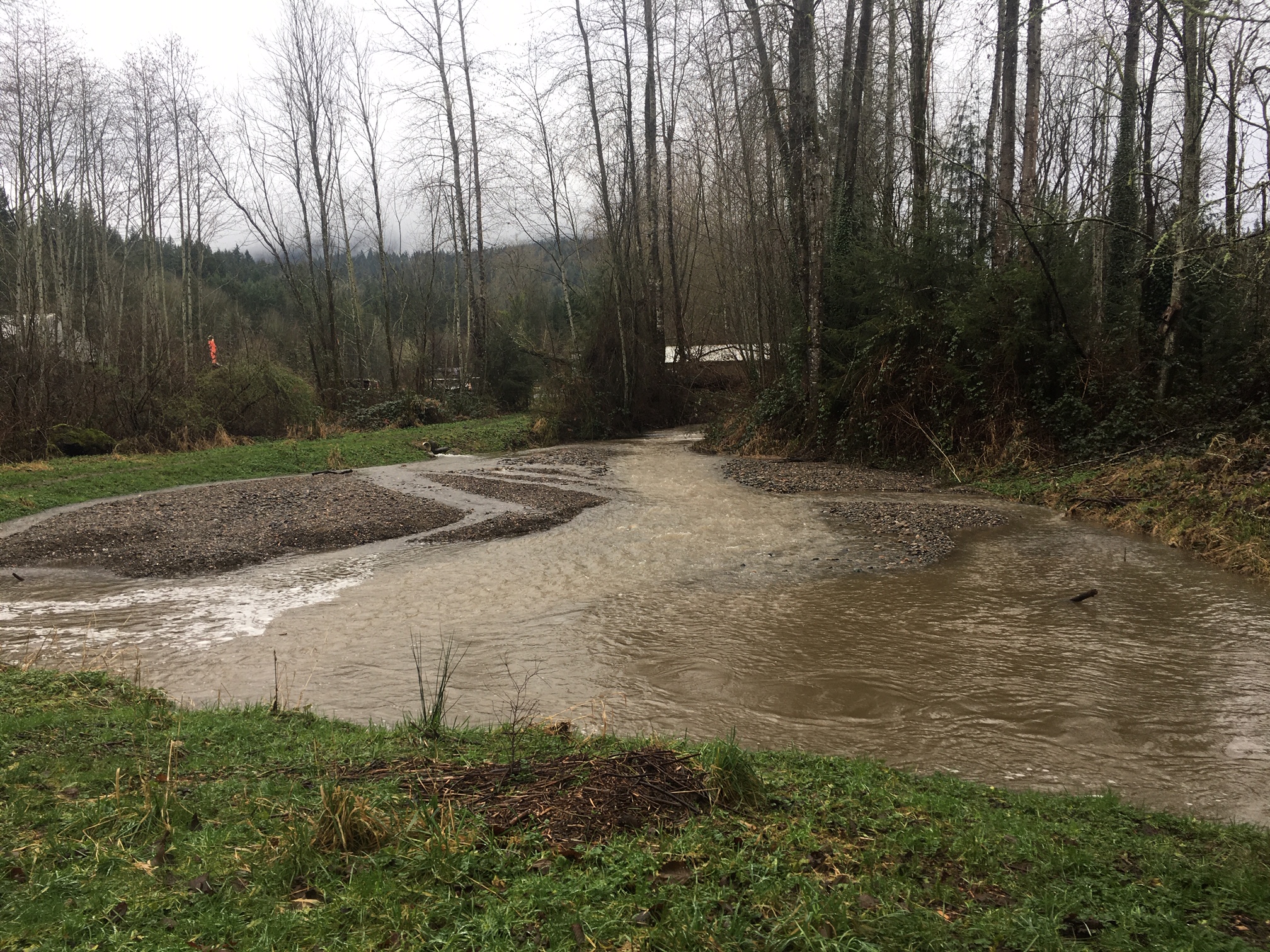 This facility was installed and permitted as a sediment and flood control structure. Tibbets Creek experienced several flooding events in the late 1990s, which caused multiple portions of the City of Issaquah to fill with water. in response to the flooding, several undersides culverts were replaced, and the pond was installed in 2003. TU believes that the sediment pond has outlived its purpose, as the source of the tailings has been removed, and the undersized culverts downstream have been replaced. The continued operation of this structure has depleted the stream below the pond of spawning gravel, which is critical to salmon. Funding has been received from the Waterworks Program of King County, as of 2021.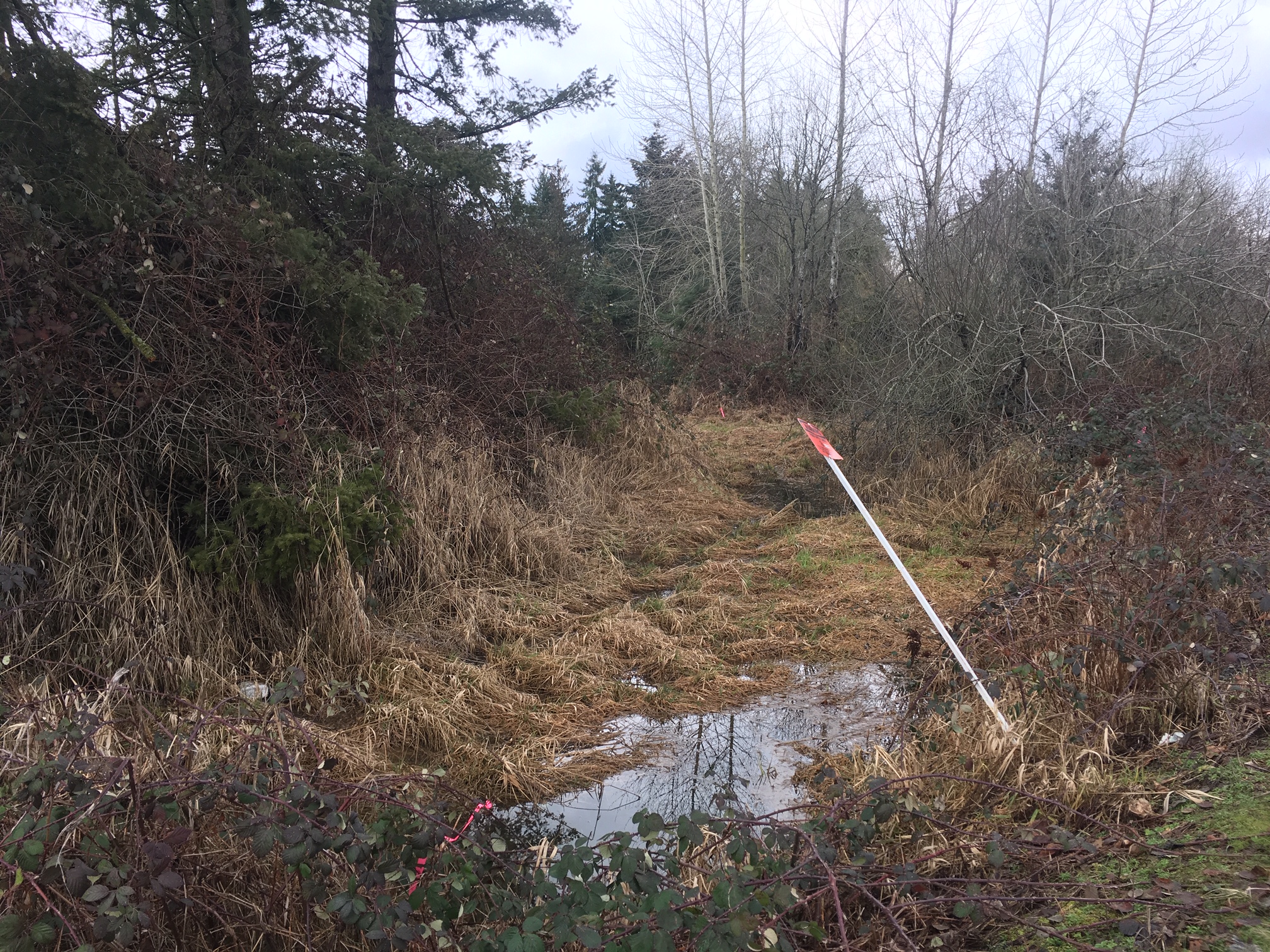 Trout Unlimited is partnering with the Snoqualmie Tribe and Washington State Parks to conduct the riparian restoration of 1000 feet of Tibbets Creek, and 700 feet of tributary #0170 within Lake Sammamish State Park.
The elements of this project would include removing non-native plants, re-establishing native vegetation, removal of beavers from the restored areas, and continued maintenance on the project location to ensure success.
This project on Tibbetts Creek would improve water quality issues for the stream, including temperature, dissolved oxygen, bioassessment, and bacteria. The reestablishment of native riparian plants on streams will provide shade, which in turn reduces instream temperatures. Cooler water allows the creek to physically hold more oxygen, and improved riparian areas absorb nutrients and filter bacteria both entering and already inside the stream.
As of 2021, riparian restoration has begun, now including the removal of other invasive species and, beginning this winter, the planting of trees.