What needs to be done
In order to recover the Lake Sammamish Kokanee population, we must implement a multi-pronged effort. This must increase and improve habitat for spawning adults and rearing juveniles, improve water quality, adapt the supplementation program, fill knowledge gaps, and continue and expand outreach and education efforts. TU continues to work with our Kokanee Workgroup (KWG) partners to ensure our collective efforts are strategically tackling the highest priority projects identified in the Blueprint for Restoration and Enhancement of Lake Sammamish Kokanee (Blueprint), and the new Ecological Survey of "Late-Run" Kokanee in Lake Sammamish (Survey).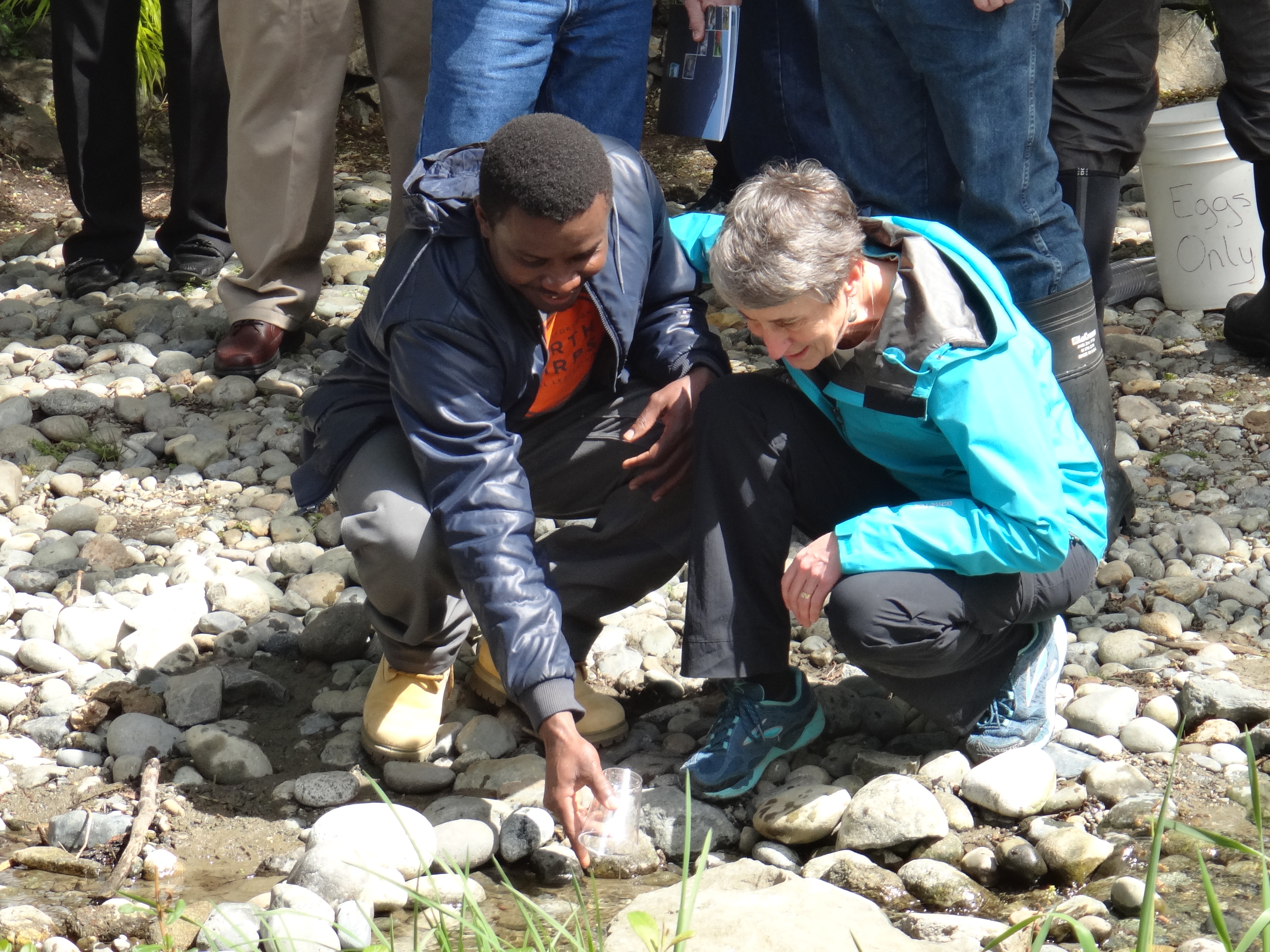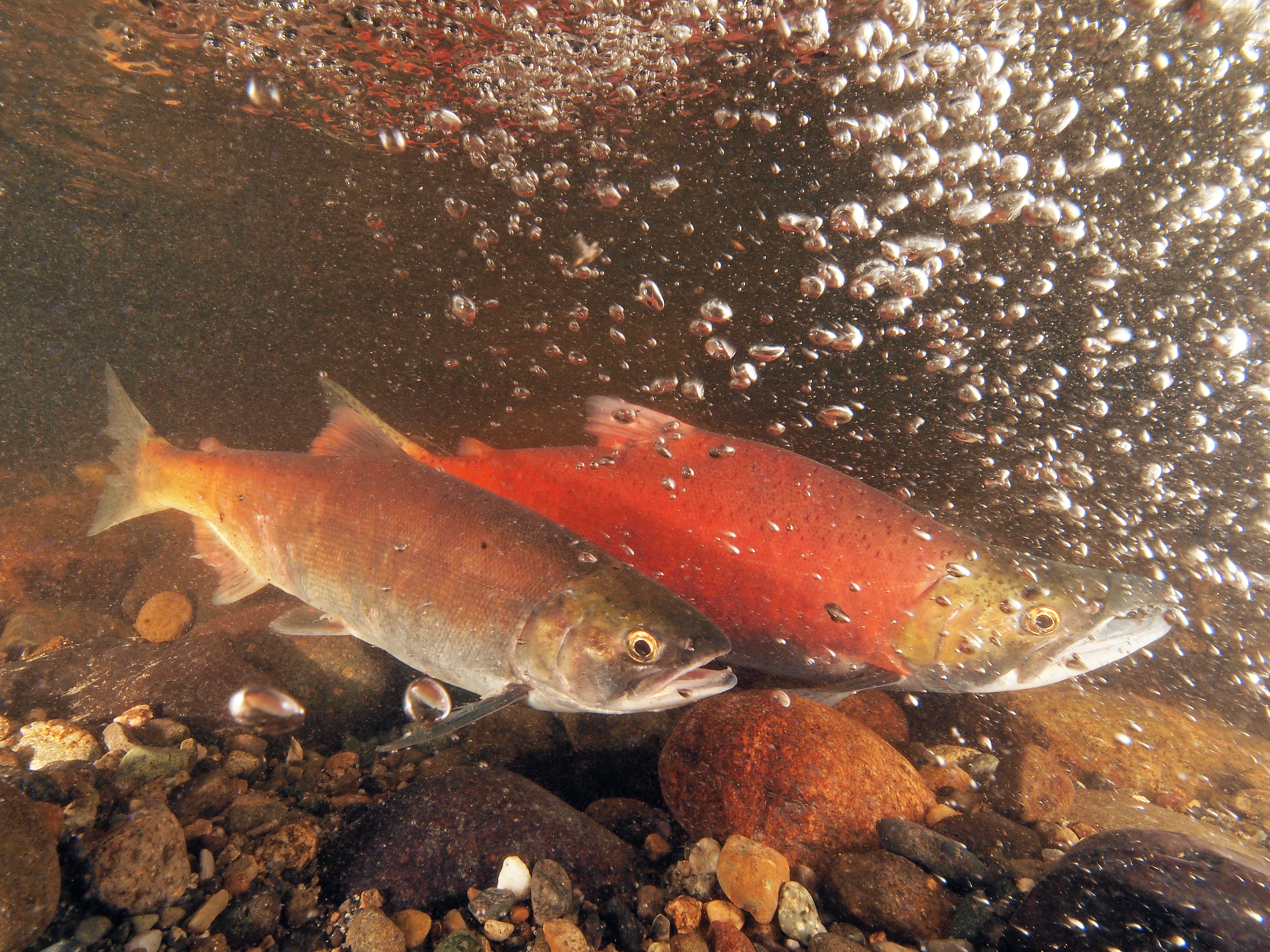 Habitat Restoration Efforts
In our first year of operation, TU's Lake Sammamish Kokanee Restoration Program has established itself as the go‐to entity for getting restoration work done on the ground – working with landowners, tribes, local governments, and resource agencies to create impactful results.
TU is currently spearheading habitat restoration efforts on Zackuse Creek, Ebright Creek, George Davis Creek, and Laughing Jacobs Creek, collaborating with partners to leverage collective resources to maximize benefits to kokanee.
Even with maximum leveraging of partner resources, restoration projects require a large financial investment. TU staff spend a significant amount of their time applying for grants. Most restoration grant programs require a significant percentage of cash match; community business support would ensure we meet grant qualifications to achieve faster results at a reduced cost.
Supplementation adaptation
Due to inconsistent and low adult returns, managers are currently engaged in a hatchery program to support the remaining kokanee population.  Fish are collected in the wild and spawned at the hatchery where their offspring are reared and released back to Lake Sammamish in May.  We are diversifying our supplementation program approach by utilizing Remote Stream Incubators (RSI). This system allows kokanee eggs collected as part of the supplementation program to be reared directly on tributaries of Lake Sammamish.  Kokanee, like other salmonids, imprint on their natal stream - they are loyal to the waterways they were born in and return to them as spawning adults. Therefore, raising kokanee on a specific tributary in an RSI ensures they are highly likely to return to that stream as adults to spawn.  Taking advantage of this amazing innate tendency, we will be able to encourage rapid recolonization of Lake Sammamish tributaries using RSI's.   We are looking for RSI sponsors, so that we can expand the program and provide additional opportunities for Citizen Science.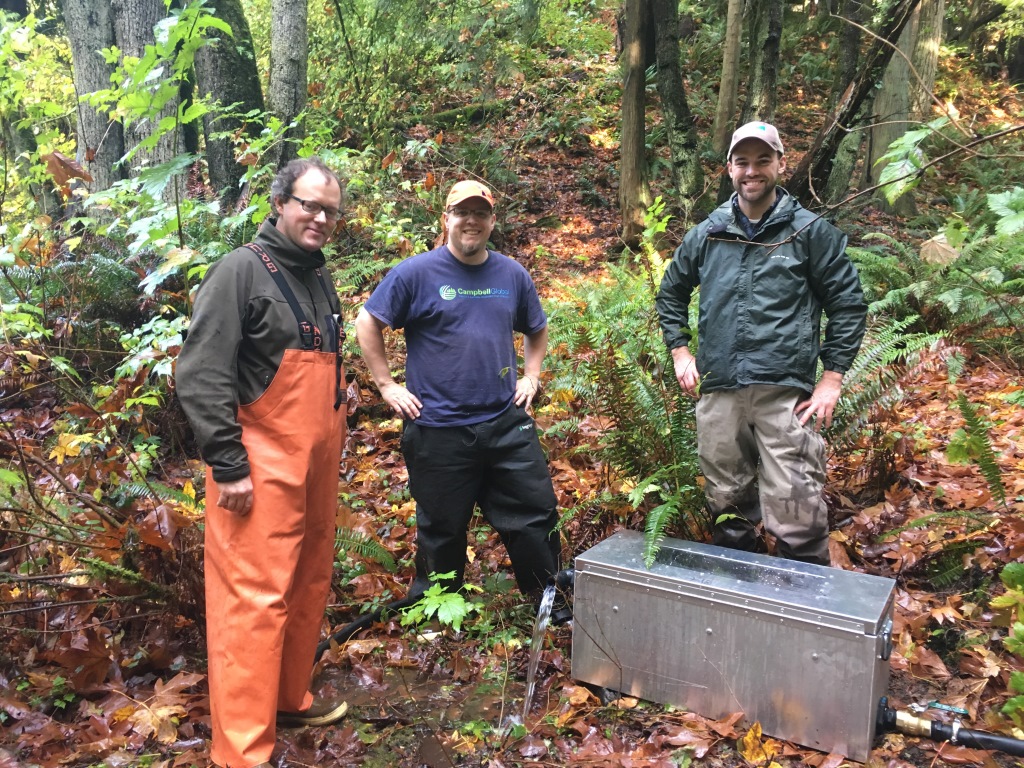 Kokanee Remote Stream Incubator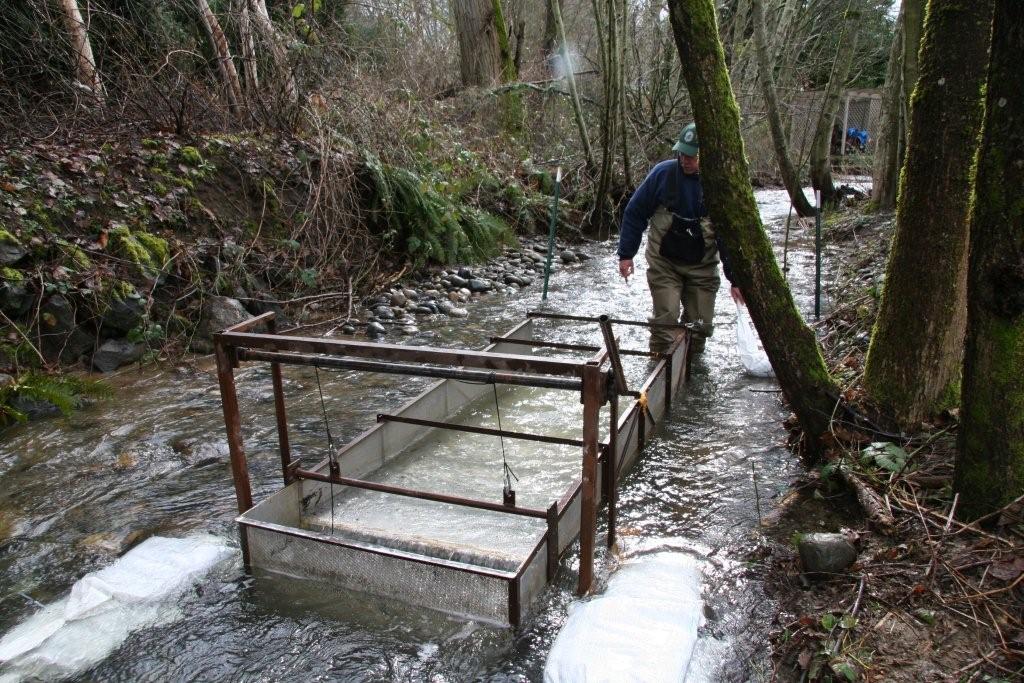 Research
The recently completed Ecological Survey of "Late Run" Kokanee in Lake Sammamish (Ecological Survey) indicates there are knowledge gaps hindering our understanding of kokanee ecology.  These include population genetics, spawning habitat quantity, stream hydrology, water quality, stream productivity, lake water quality, lake productivity, pathogens, and species assemblage. We believe that kokanee are an indicator species for the health of the Lake Sammamish Watershed, as their population responds to habitat quality, water quality, and other watershed conditions. There are many questions that need answers in order to rapidly and effectively return the kokanee to a healthy sustainable population. To help answer these questions, TU is creating a "Kokanee Dashboard" which will offer snapshots of Lake Sammamish's health by compiling a variety of data collected by other organizations into an accessible GIS-based interactive map.
Lake Sammamish Creel Survey
Educate and Engage
Kokanee recovery in the Lake Sammamish watershed hinges on the support of an informed, concerned, and engaged community. For over a decade, TU has been on the forefront of developing community awareness and momentum for Lake Sammamish kokanee recovery. Our extremely active Bellevue‐Issaquah Chapter has built a grassroots army (hundreds strong) that invest thousands of volunteer hours in spawning surveys, spearheading education events, and on‐the‐ground restoration work. Our TU Lake Sammamish Restoration Program has the opportunity to harness the collective energy of our chapter members and other community supporters to advance our critical restoration objectives.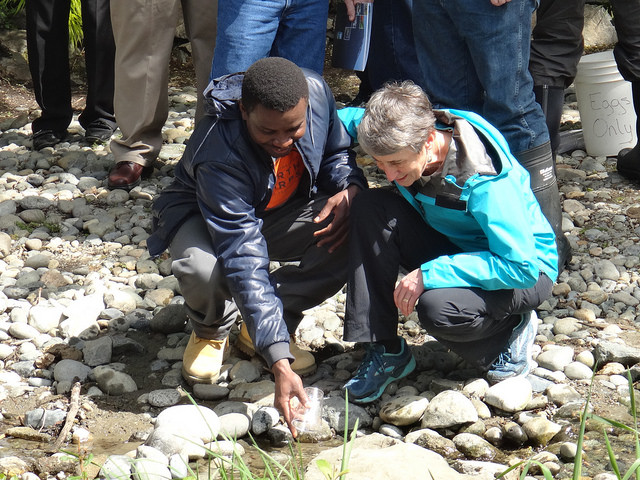 Support the Cause
We (and the kokanee) greatly appreciate your help!