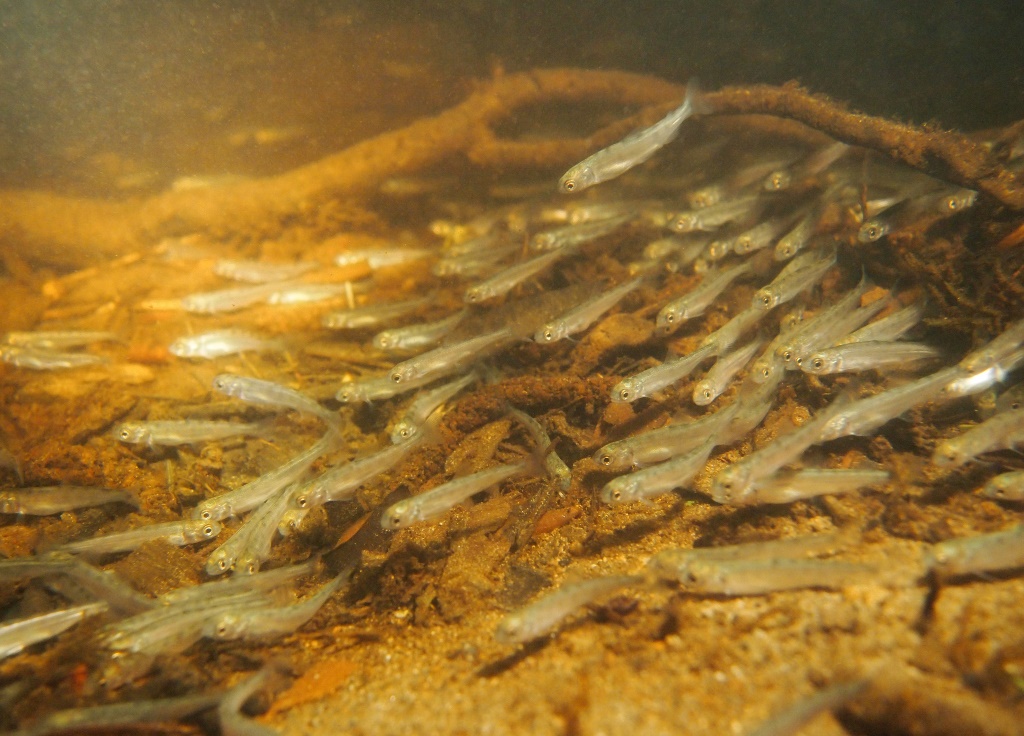 Program Objectives
Restore access and habitat of all potential kokanee streams in Lake Sammamish/Washington.
Restore Lake Sammamish's water quality and habitat to levels necessary to support a sustainable kokanee population; remove Lake Sammamish and its tributaries' bodies through restoration from Ecology's 303(d) list (dissolved oxygen, water temperature, turbidity, discharge, and dissolved metals).
Expand kokanee restoration efforts to Lake Washington tributaries.
Expand Citizen science opportunities.
Return Lake Sammamish kokanee to a sustainable and fishable level.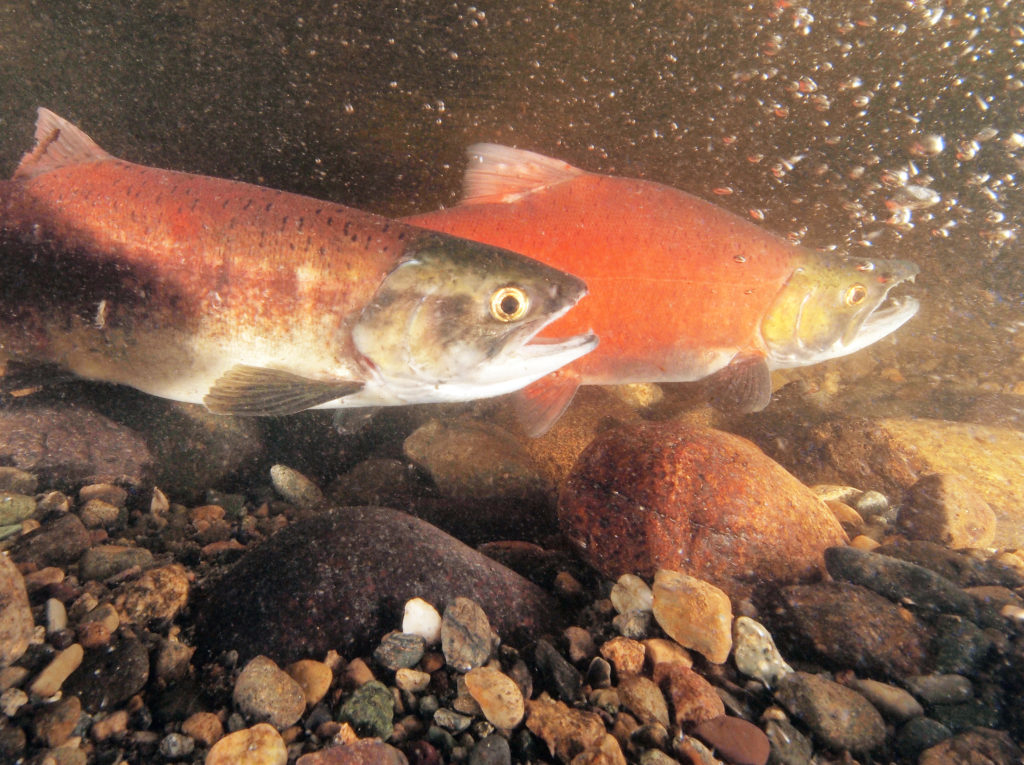 Measurable Results – 5-Year Targets
Collaborate with partners to implement 5 priority restoration projects identified in the Blueprint.
Address stormwater impacts to Lake Sammamish kokanee by spearheading a stormwater management plan, specifically targeting protection of fish species. This is called the "Kokanee‐Safe" stormwater plan.
50% average increase of adult native kokanee returning to tributaries of Lake Sammamish.
Increase in available stream habitat for native kokanee (spawning and rearing) by 3.5 miles.
Progress tracked via the Kokanee Dashboard.